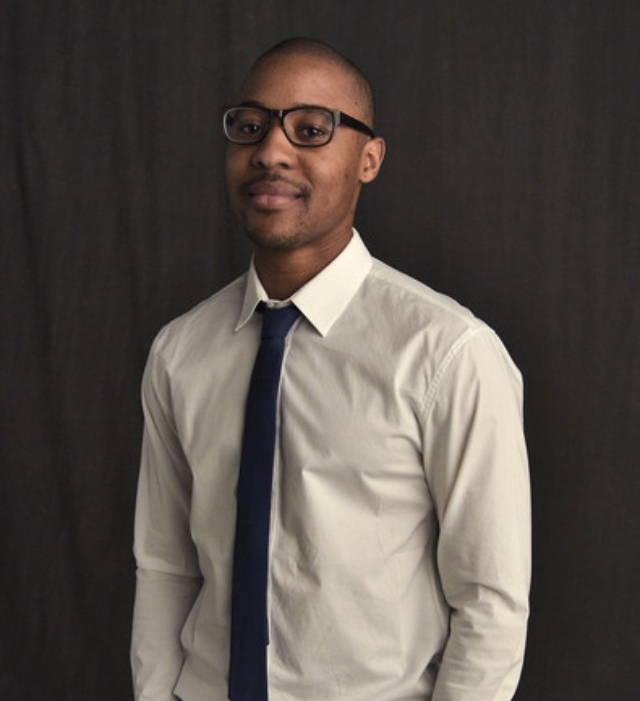 ANNIE KAEMPFER
DIRECTOR, PRODUCER & cinematographer
Annie began her film career in her hometown, Washington DC, at The Environmental Film Festival in the Nation's Capital, where she now serves on the Board of Directors. She consulted for Ford Foundation's JustFilms team 2015 - 2016, and directs, produces, and ADs narrative and documentary films.
Annie received an MFA from NYU's Tisch School of the Arts in 2016, where she was awarded an Alan Landsburg Documentary Award and Spike Lee Fellowship. Annie lives in Brooklyn with a lawyer/musician and a slightly unruly rescue Saint Bernard.
WILLIAM STEFAN SMITH
PRODUCER
William has produced content for media networks including the BBC, TNT, SONY and hip-hip radio station Hot 97, as well as music videos for the likes of P. Diddy. His work has premiered at The Tribeca Film Festival and South By Southwest.
He began his career producing at the BBC where he worked with their New Comedy Department, sourcing new talent and developing comedy TV pilots and viral online content. He then moved into BBC radio, producing the 'Tim Westwood Drivetime Show' for BBC Radio 1Xtra, which received a SONY Award for 'Best Entertainment Show'.
William was born in Lewisham, South London. He graduated as a Dean's fellow from the NYU Tisch School of the Arts with a MFA in Filmmaking. In 2018 he was selected as a 2018 Impact Partners Producing Fellow.
OSCAR HERNANDEZ-TOPETE
Co-PRODUCER
Oscar was raised in East Oakland and also on a farm outside of Fresno. After studying ancient architecture at Harvard, he moved to Los Angeles to pursue film producing and subsequently enrolled at NYU's graduate film program. He has worked in development and production as a freelancer and also for Hollywood producers and directors at Universal and Sony. Oscar associate produced one of the original 30 for 30 ESPN Documentaries, 'Fernando Nation'. Most recently, Oscar was the main producer of'Nigerian Prince', a feature film that was the inaugural recipient of AT&T/Tribeca's Untold Stories $1 Million fund. The film is set to be released by Vertical Entertainment in October of 2018. Oscar is currently working with Paramount, The Trayvon Martin Foundation and Liberated People on the social outreach campaign for the docu-series 'Rest in Power: The Trayvon Martin Story.'
PETER O'BRIEN
Associate PRODUCER
Peter works with filmmakers and festival organizers to strengthen the impact of films about the environment. A native of Washington, he was the Executive Director of the Environmental Film Festival in the Nation's Capital from 2008-2014, and is currently a member of its board of directors. Peter is also a board member of the Green Film Network, and has worked with numerous film festivals and filmmakers in the U.S. and internationally.
JULIET WEBER
EDITOR
Juliet has worked on numerous feature documentaries including: KOCH; MONSEÑOR; The Last Journey of Oscar Romero; INVENTING OUR LIFE: The Kibbutz Experiment; GOOD OL' CHARLES SCHULZ (PBS American Masters); MEDAL OF HONOR (PBS); A JIHAD FOR LOVE; SISTER HELEN; UNCHAINED MEMORIES: Readings from the Slave Narratives (HBO); DIARY OF A POLITICAL TOURIST (HBO); FASTPITCH; MR. CONSERVATIVE: Goldwater on Goldwater (HBO); A RAPE IN A SMALL TOWN (HBO)-- Emmy nomination for editing; THE RESTLESS CONSCIENCE -- Academy Award nomination; LINDBERGH (PBS American Masters). Also WITNESS; NYC (Short); THREE SISTERS; Searching for a Cure (HBO Short); and SECRET HONOR, a feature film directed by Robert Altman.
AKIIMA PRICE
cOMMUNITY ENGAGEMENT LEAD
Akiima is one of the leading African-American environmental educators in the country, helping to bring more capacity and inclusion to the field. She has 20 years of experience developing curricula and education materials, and building bridges between people and resources. Akiima uses nature as a medium to create social change in urban communities of color, engaging youth and families in meaningful, positive experiences that can affect the way they feel about themselves, their communities, and their place on earth.
CAROL DYSINGER
creative advisor
Carol is a member of Writer's Guild West and a Professor at NYU's Graduate Film School. In 2007, she travelled to Afghanistan with camera in hand to make her feature directorial debut, Camp Victory Afghanistan. She is a longtime consultant for Sundance Doc Lab, and is a story and editing advisor for documentaries and hybrid work around the world. Sanctuary has benefitted from Carol's keen insights throughout production.